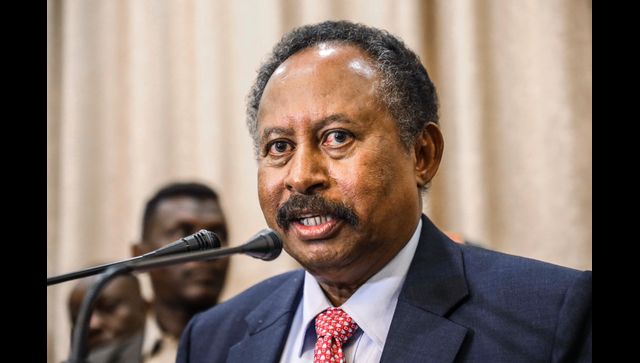 United Nations mission berates apparent coup in Sudan, urges all parties to "show the utmost restraint"
[ad_1]
Information Ministry confirmed Prime Minister Abdalla Hamdok was arrested, hinting at apparent military coup in Sudan
Sudanese Prime Minister Abdalla Hamdok speaks at a press conference in Khartoum. photo file. PA
Cairo: The United Nations Mission in Sudan has strongly reprimanded what it has called an ongoing coup and is attempting to undermine the fragile democratic transition in the North East African country.
The first reports of a possible military takeover began to emerge from Sudan before dawn on Monday. In the middle of the morning, the Ministry of Information confirmed that the Prime Minister, Abdalla Hamdok, had been arrested and taken to an undisclosed location. Several senior government officials were also arrested, the ministry said in a Facebook post. He said their fate was unknown.
"The reported detentions of the prime minister, government officials and politicians are unacceptable," said the newly formed United Nations political mission, which has a mandate to assist the country's political transition and protect human rights.
The mission called on the Sudanese security forces "to immediately release those who have been unlawfully detained or under house arrest" and urged all parties to "exercise the utmost restraint".
Diplomats joined a chorus of concern over events that rocked Sudan on Monday, as Sudanese security forces arrested senior government officials in undisclosed locations and thousands took to the streets in sign of protest, two years after mass protests helped overthrow former autocrat Omar al-Bashir.
[ad_2]