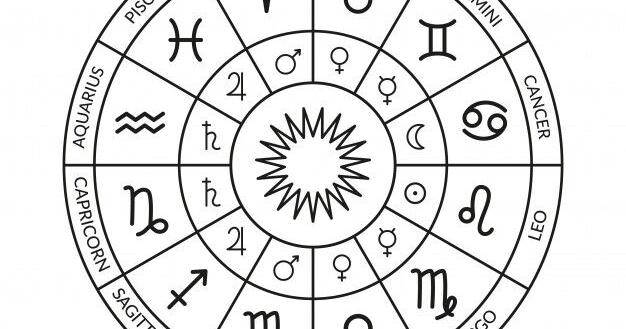 Star Codes: March 4-10 | Star Codes
The stars propel us to put our passion into action, so let's use this momentum for all things positive. Rather than dominating a neighboring country, we can work for protection, healing and purpose. Start something wonderful.
World events percolate as the weekend begins under an active Aries Moon and the Sun joins liberating Jupiter. Together they lead our thoughts towards freedom, expansion and growth. Jupiter is approaching a conjunction with Neptune, exact in April, which encourages us to idealize the concept of freedom, although we disagree on what that looks like.
It usually takes a crisis or an obvious villain to unite strange allies and bring people together, and over the weekend Venus and Mars enter community-focused Aquarius to encourage this wild collaboration.
Let us now try to exploit this collective attitude towards climate change. Venus and Mars work together for a few more weeks and encourage a passionate commitment to both our relationships and our efforts to make this world a better place.
The middle of the week brings hope for negotiations as the Gemini Moon trines Venus and Mars, and we can all strike up a great conversation. Mercury enters Pisces on Wednesday, which brings awareness to our vulnerabilities but can help us use our Pisces-boosted intuition, imagination, and faith to find a way forward.
FRIDAY MARCH 4:Participate in events near you and away from home. Mercury conjuncts serious Saturn to encourage thoughtful deliberation and deep commitment. Venus and Mars are conjunct under a rebellious, action-oriented Aries Moon. Momentum builds; make sure it's going in the right direction.
SATURDAY MARCH 5:It promotes connection, gathering, and coordination on this day of mixed blessings and potential despicable deeds. The Sun conjuncts expansive Jupiter and offers a liberating perspective, while the Aries Moon evokes rebellion and frustration. Venus and Mars enter Aquarius tonight to invoke camaraderie.
SUNDAY MARCH 6:Listen to events and dreams this morning. Don't read floating anxiety about world events in personal relationships; support each other instead. The Moon enters terrestrial Taurus and squares Venus and Mars, which can ground positions but also stabilize love, home, and family if we invest in what matters.
MONDAY MARCH 7 :It can be hard to move and easy to feel overwhelmed and need comfort food. Difficult memories or worries arise as Mercury is in semi-square with Chiron, so be gentle. Attend to practical needs mid-afternoon as the Moon squares Saturn, and share comfort and the search for optimism tonight.
TUESDAY MARCH 8:Poignant and moody moments can be expected this morning as the moon trines deep Pluto. Feel the shift in energy; conversations become more productive as the Moon enters Gemini at noon. Evening brings a flirtatious, potentially scintillating, and potentially productive time as the Moon trines Mars and Venus.
WEDNESDAY MARCH 9:When Mercury enters Pisces, we can easily feel overwhelmed if we take on too much at once. It allows for envisioning, reflecting, imagining and dreaming of solutions, noticing subtle hints and clues, and sharing kindness, prayerfulness and imagination, all gifts of Pisces.
THURSDAY MARCH 10:It's easy to feel groundless, caught up in our thoughts or feelings, or caught up in events, and it's easier to feel our feet beneath us, to walk the earth, to face a practical thing at hand. times, and to provide and build a vessel for our emotions. ◀