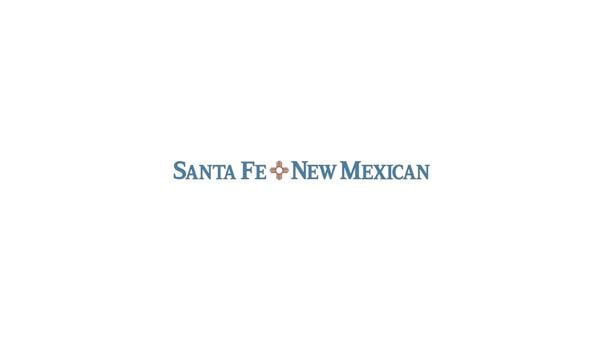 Star Codes: April 1-7 | Star Codes
This Friday morning brought the first new moon after the vernal equinox with the sun, moon, Mercury and Chiron all conjunct in impulsive Aries. Think of it as an astrological New Year's Day and go for it.
Not only the right people with great intentions will initiate under this fiery, feisty, direct New Moon. So keep an eye out for any fires ignited this weekend, both those creative melting pots full of potential and those hotspots that could ignite near you and around the world. Aries can both ignite and initiate.
The trick with Aries energy is to stay proactive and goal-oriented, rather than reacting against others and letting them set the paradigm. Sometimes, for example when Russia invades a country, it is necessary to react, but in most situations we can avoid unnecessary confrontations if we stay on the right track to achieve our objectives.
Our old scars can be retriggered or inflamed with Chiron in Aries so close to the sun and a flash of anger can cause us to jump up and slap someone. If we feel that flash of anger, we can get creative with where it goes. Go out and shake it. See what still needs healing and find creative alternatives.
Over the weekend, the energy calms down a bit and stabilizes as the Moon enters Taurus. Next week begins with a Mars-Saturn conjunction in Aquarius Mars, which encourages us to push our extremes, put the energy of Mars into our Saturnian disciplines, and add control to our enthusiasm. It's a good time to reach out to all generations and work creatively together. Midweek emotions heighten as Venus enters empathetic Pisces under a verbal Gemini Moon.
FRIDAY APRIL 1: Flares, flames, and openings are woven together with a lazy streak and a few socially awkward moments as the Aries New Moon kicks off new cycles. Momentum builds if we keep our goals clear. Rather than triggering old scars, let the evening bring healing as the sun joins Chiron.
SATURDAY APRIL 2: Count to five before springing or jumping; impulse control could be low with a sense of adventure high as Mercury joins the sun this morning. In the afternoon, the Taurus Moon adds earthly stability and encourages appetite and heartfelt connection.
SUNDAY APRIL 3: Bring diversity to the situation; combine efforts across generations and cross the political aisle. Changes have to be made, but it takes unusual collaborations to make it happen. Work in the garden and move rocks and dirt as the Taurus Moon joins Uranus.
MONDAY APRIL 4TH : New growth and new responsibilities push out some old habits or understandings; they weren't wrong before but have to change now. Balance old and new, action and discipline, because Mars conjunct Saturn. Strike up a lively conversation tonight under a talkative Gemini Moon.
TUESDAY, APRIL 5 : The planets are asking us to get to work and merge our drive and discipline, but we still need moments to process feelings as Venus enters Pisces. Stories touch us and compassion calls us to action.
WEDNESDAY 6 APRIL : Meetings can be productive if we keep the discussion short and to the point. Tonight we realize what we have overdone or perhaps would like to overdo as the moon squares Jupiter and Neptune; avoid excess but bond around laughter, depth and good food.
THURSDAY APRIL 7: Move forward on longer-term projects under a sane and competent Mercury-Saturn sextile. The mood is generally balanced, although feelings can become tricky when the Moon enters deep Cancer. Be considerate of unexpected flickers of insecurity and strain feelings, art, compassion and social justice.