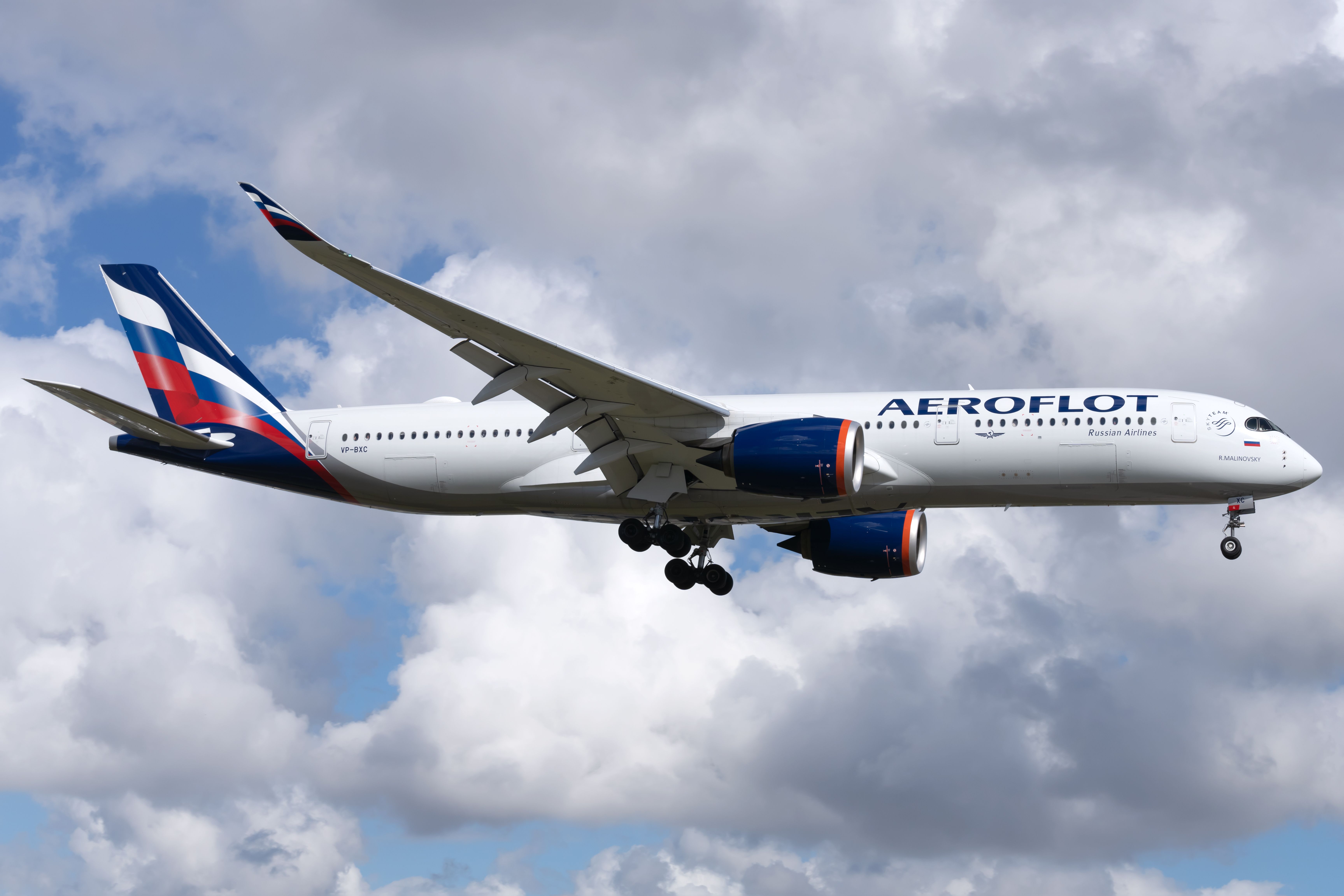 Russia resumes flights to 52 "friendly" nations
On April 9, the Russian news agency TASS announced that restrictions on flights from Russia to 52 countries would be lifted from April 9. These restrictions have been put in place to slow the spread of COVID and are being lifted on the advice of Coronavirus Operational Headquarters.
Russian Prime Minister Mikhail Mishustin announced the decision, which he said applies to "friendly states".
"As of April 9, we are lifting the restrictions set to combat the coronavirus pandemic, which applied to our scheduled and charter flights between Russia and a number of other countries. We are now resuming flights with 52 countries, including Argentina, India, South Africa and other friendly states. »
Mishustin added that previously it was possible to fly to 15 countries without restrictions, including some UEE (the Eurasian Economic Union) states, Qatar, Mexico and others.
Flights from El Al in Israel will be welcome in Russia when restrictions are lifted on April 9. Photo: Getty Images
Friendly flights from near and far are now welcome in Russia
The EAEU is an economic union of Russia and its "near neighbours", formed after the demise of the Soviet Union to promote trade and development. It is often seen as a foil to European Union influence, and the main member states are Russia, Belarus, Armenia, Kazakhstan and Kyrgyzstan.
The TASS statement lists the 52 states where flights can resume, which can be loosely grouped as being in Africa, the Middle East, Asia and South and Central America.
Some of the countries that can fly to and from Russia from April 9 include Brazil, China, Turkey, Israel, India, Pakistan, South Africa, North Korea, Seychelles and Russia. 'Saudi Arabia.
While part of Russia's retaliation for economic sanctions was to close its airspace to airlines from 36 countries, international flights are already arriving and departing daily from Russia.
Despite the sanctions, there are already many ways in and out
Emirates already flies its Airbus A380s from Dubai to Moscow, taking a popular route through the Gulf and Central Asia. Photo: Getty Images
A quick scan of today's flight boards at Moscow's two airports, Sheremetyevo (SVO) and Domodedovo (DME), shows carriers including Emirates Airlines, Air Arabia, Korean Air, Etihad Airways, SriLankan Airlines, Qatar Airways , Air China and Air Serbia operating international flights.
Data from Flightradar24.com shows a popular track of flights from Dubai crossing Iran, Turkmenistan, Kazakhstan and across Russia to Moscow, such as Emirates Airlines EK133 and Aeroflot SU527. It is a simple corridor connecting Russia to the Middle East, where connections can be made with all those "friendly countries" that the Russian Prime Minister speaks of so fondly.
While Russia is now the most sanctioned country in the world, ahead of Iran, Syria and North Korea, it is not subject to sanctions from countries in Central and South America. Africa, Commonwealth of Independent States and Asia, excluding Japan.
With all these regions open to them, Russian airlines have a wide and safe playing field in which to operate. Presumably, the lack of penalties means refueling the plane or resolving any MRO issues won't be an issue.
In the other direction, large markets like China, India, Africa and South America will be able to connect with Russia for trade, tourism and travel in general.
Maybe the oligarchs will even pull out their Gulfstreams and Globals again and set off for some summer sun, far beyond the reach of the authorities who would confiscate their planes and leave them stranded.
Hot on the heels of JetBlue: Delta adds routes to Kansas City and Milwaukee from New York JFK
Read more
About the Author