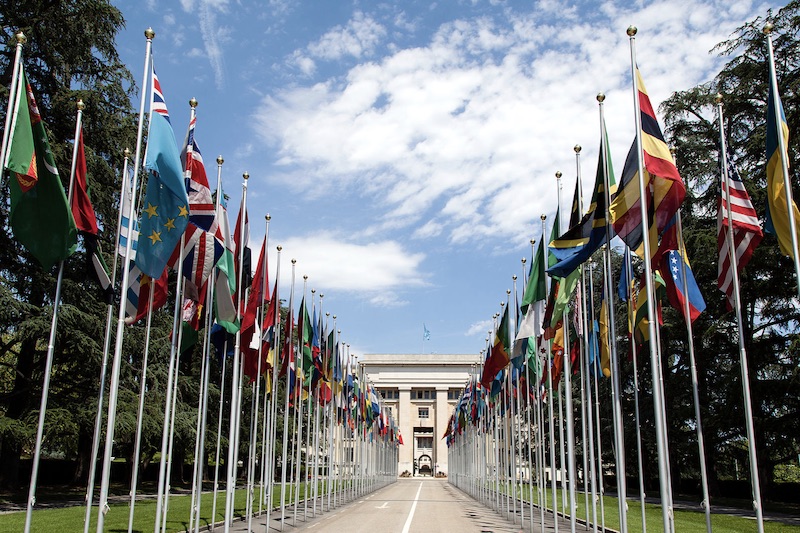 Over 1,000 groups call for renewal of UN LGBTQ rights advocate
A coalition of human rights organizations released a joint statement urging the United Nations to renew its mandate as a human rights expert on sexual orientation and gender identity.
The UN independent expert on Sexual Orientation and Gender Identity was established in 2016 by a restricted vote of Member States, and was narrowly renewed in 2019. It is the only part of the UN that directly deals with issues relating to sexual orientation and gender identity. Its existence is currently being reassessed and supporters of LGBTQ rights are calling for IE SOGI to remain.
EI SOGI acts as an independent party, distinct from the United Nations, and "reviews, monitors, advises and publicly reports" member countries that commit human rights violations based on sexual orientation and gender identity.
EI SOGI also works to minimize anti-LGBTQ human rights abuses by traveling to areas where anti-LGBTQ discrimination is reported, addressing the violence and discrimination faced LGBTQ people – including extrajudicial killings, torture and "enforced disappearance" – advocating for the repeal of laws that criminalize LGBTQ people, educating people about the harms of conversion therapy and speaking out against attempts to force change in orientation and gender identity, including so-called "corrective" rape.
In the statement by human rights organizations, which was released by the International Lesbian, Gay, Bisexual, Trans and Intersex Association, the 1,117 signatories call for the renewal of EI SOGI, arguing that its existence offers some protection to those targeted by violence or discrimination.
ILGA said in a press release that a large number of EI SOGI supporters is "proof of [its] critically important," to help support LGBTQ rights "both in international human rights forums and at the local level."
Popular
Trans women banned from world swimming competitions
Only two people have held the position of independent expert on sexual orientation and gender identity: Vitit Muntarbhorn, who held the position from August 2016 to October 2017, and Victor Madrigal-Borloz, who has held the position since 2018.
Of the 193 member countries of the United Nations, only 30 have legalized protections for same-sex marriage, and even fewer have legal protections for transgender, intersex and gender non-conforming people. More than 68 countries currently have laws criminalizing consensual same-sex relations, and 11 of them impose the death penalty on violators. More than 10 countries also criminalize various gender expressions and identities, and at least 4,042 transgender and gender-diverse people have been murdered between January 2008 and September 2021.
"Over the past 6 years, both mandate holders have conducted extensive documentation of SOGI-based discrimination and violence through reports and statements; sent over 100 communications documenting allegations of such violations in all regions; conducted five country visits; identified the root causes; and addressed the violence and discrimination faced by specific groups, including lesbian, bisexual, transgender and gender diverse people," reads the letter from the human rights organizations.
"The mandate also welcomed progress and identified best practices from all regions of the world, including on decriminalization, legal gender recognition, anti-discrimination laws and hate crime laws. While engaging in constructive dialogue and assisting States to implement and better comply with international human rights law and standards, as well as collaborating with relevant mechanisms, agencies, funds and programs of the United Nations and other organs of the international and regional systems," the letter continues.
"It is clear that this mandate remains essential. A decision by Council members to renew this term would send a clear message that violence and discrimination against people of diverse sexual orientations and/or gender identities cannot be tolerated," the organizations conclude. "It would reaffirm that specific, sustained and systematic attention continues to be crucial in addressing these human rights violations and ensuring that LGBT people are in fact free and equal in dignity and rights.
Popular
"My gay moms oppressed me", says his daughter in a satirical TikTok