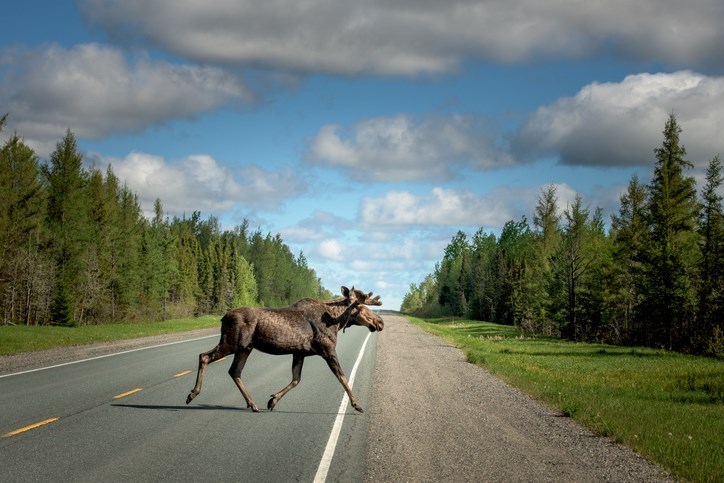 MKO says First Nations food hunting rights are being violated
According to a legal opinion, Aboriginal hunters should be given top priority to hunt moose after considering conservation requirements.
An organization that represents First Nations in northern Manitoba says the provincial government is not ensuring Indigenous hunters can harvest enough moose for their own consumption before issuing licenses to non-Indigenous hunters.
Manitoba Keewatinowi Okimakanak, a political advocacy organization that speaks on behalf of two dozen northern First Nations, says it has written to provincial government officials about it three times in the space of nine months and still has not received response.
An initial letter to Premier Heather Stefanson and provincial ministers was sent on Dec. 7, MKO Garrison Grand Commander Settee said in a Sept. 16 press release. This was followed by another letter on May 30. On June 7, during a meeting with Indigenous Reconciliation Minister Alan Lagimodière, MKO reiterated its demand that First Nations hunters be given top priority for available moose once conservation goals are met.
"Although Minister Lagimodière directed provincial officials to have a conversation with MKO regarding MKO's demands, no such conversation with MKO was initiated or requested by Manitoba," Settee said.
MKO sent a third letter to the Prime Minister and Ministers on September 14, five days before the start of the authorized moose hunt in much of the MKO region on September 19.
MKO's position is that non-native hunters should not be issued licenses to hunt moose in its First Nations areas until the native hunters have had an opportunity to catch enough moose to consumption by First Nations people.
Settee said it can be established through traditional knowledge and expert evidence that every moose not protected by conservation regulations could be eaten as food by First Nations.
Legal Aid Manitoba's Public Interest Law Center has reviewed MKO's legal opinion and says that 30-year-old Supreme Court of Canada decisions establish that First Nations are constitutionally given priority in hunting moose and that Manitoba issues moose licenses to non-Aboriginal hunters and The lottery system by which these licenses are issued limits the right of First Nations to hunt moose for food.
"Manitoba is vulnerable to a claim of unjustified interference with First Nations' right to harvest moose," said Public Interest Law Center director Byron Williams and independent attorney Natalie Copps, who provided analytical support on legal matters involving the legislative capacity of MKO First Nations. .