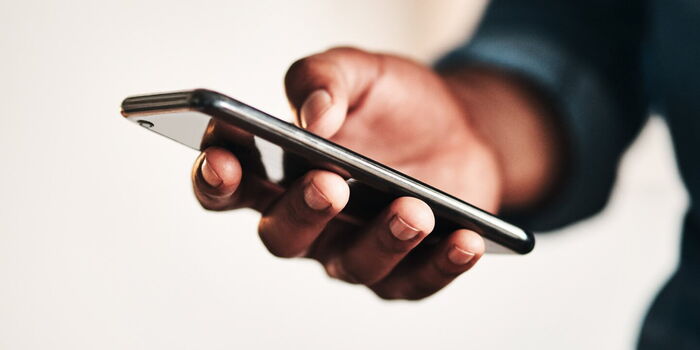 8 Important USSD Codes, Phone Numbers Kenyans Must Have
According to tech giant Huawei's Global Connectivity Index (GCI) 2020, Kenya ranks 70 out of 79 sampled countries in connectivity and technology penetration, with an average score of 31 out of 120.
The country scored the highest in broadband connectivity with a score of 62 out of 120, which represents a growth of 20 points. However, it ranked poorly on cloud services, artificial intelligence, and the Internet of Things.
The report shows that a majority of Kenyans still prefer to use traditional tools and applications such as USSD for their day-to-day and important transactions. In the East and Central Africa region, Kenya has been dubbed the powerhouse in technology and this is in line with the Vision 2030 launched in 2008 under the regime of President (Rtd.) Mwai Kibaki.
Central to this paradigm shift is the integration of mobile phone services and technology into service delivery, improving efficiency and reducing the time spent on basic transactions.
Consequently, a number of services have been automated and made available to citizens from the comfort of their mobile phones in the form of Unstructured Supplementary Service Data (USSD) codes.
Kenyans.co.ke has compiled some of the most useful codes that Kenyans must have in mind.
A person using a cell phone.
Twitter
Unclaimed Assets
On January 23, the Unclaimed Financial Assets Authority (UFAA) disclosed that the value of unclaimed assets stood at Ksh 55 billion. The UFAA said Kenyans have only filed 23,134 claims totaling Ksh 1.5 billion since 2014.
While the assumption is that unclaimed assets belong to the wealthy in society, UFAA has encouraged Kenyans to check if they have any unclaimed assets. Kenyans can do this by dialing *361#.
CRB list
As of February 2021, 14 million Kenyans had been blacklisted by the Credit Reference Bureau (CRB). Despite a decree by the Governor of the Central Bank (CBK), Patrick Njoroge, requesting that all persons registered owing less than Ksh 5 million be deregistered, a number of micro-credit institutions have yet to implement the same thing.
In particular, the CRB list can be positive or negative. One can check their list, status and credit score by dialing *433#.
NHIF
The government provides affordable medical insurance to citizens through the National Hospital Insurance Fund (NHIF). The scheme provides coverage for both the self-employed and those working in the public and private sectors.
NHIF registration can be done using USSD code *155#. Registered members can check their status, make payments, update their beneficiaries and make payments from the comfort of their phone.
NSSF
The National Social Security Fund (CNSS) is a scheme responsible for the collection, custody, investment and distribution of pension funds for employees in the formal and informal sectors.
NSSF members can access services by dialing *303#.
HELB
Every year, almost one million students are admitted to various universities and colleges across the country. Despite outstanding performance, the majority of students are unable to raise tuition to pursue higher education.
Therefore, the government established the Higher Education Loans Board (HELB) to provide affordable loans to needy students. Qualified applicants can register, apply for loans and track their distribution using the code *642#.
Kenyan electricity
Gone are the days of Kenyans queuing for hours at Kenya Power and Lighting Company (KPLC) offices to check and pay their electricity bills. Now the electricity distributor has automated the process by making all these services available by dialing *977#.
Nairobi Water
The Nairobi City Water and Sewerage Company (NAWASCO), popularly known as Nairobi Water, is responsible for supplying and billing for water and providing sewerage services in the capital. Kenyans can access their bills and mini-statements by dialing *888#.
Nairobi County Services
The Nairobi County Government offers a plethora of services ranging from parking, business licensing, land services, essential services, real estate and advertising services. Residents can access it by dialing *235#.
NTSA
Kenyans can access a range of National Transport and Safety Authority (NTSA) services by texting their identification (ID) numbers to 22846 using the format ID12345678. These include verification of driver's licenses, motor vehicle registration and ownership, and public service vehicle (PSV) licenses.
KEBS
Over the years, the Kenyan market has become a dumping ground for counterfeit products. To curb this influx, the Kenya Bureau of Standards (KEBS) has provided a toll number, 20023, where Kenyans can check for KEBS quality marks on various products.
Also, it is important for Kenyans to have emergency numbers. The national police emergency numbers are 911, 999 and 112.
Firefighters respond to the situation at Lenana School on Monday, March 2
To file
Fire